KYPRIS Beauty: Organic Products That Transformed My Skin and Soul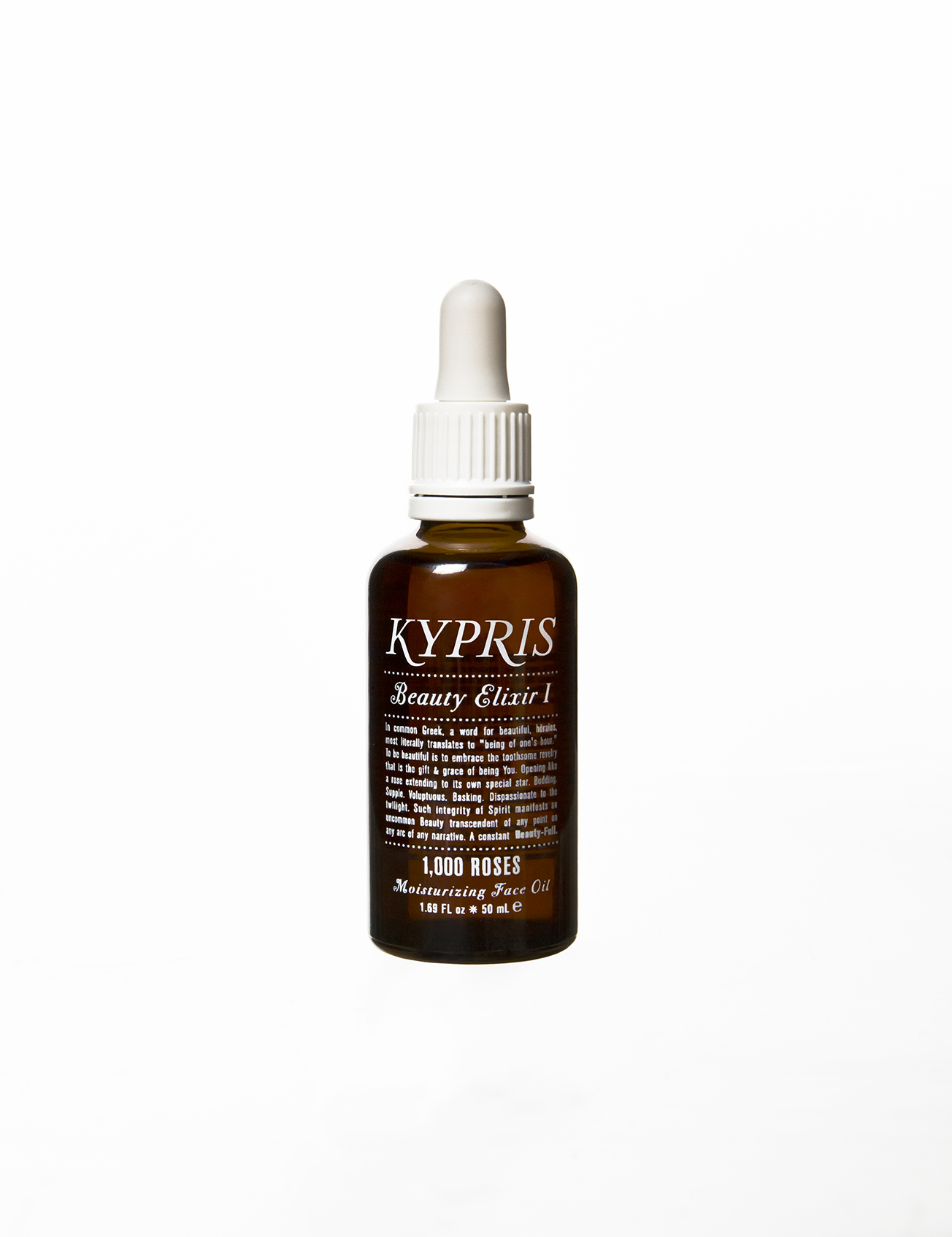 My skin is clearer than it has been in years. It's hydrated and it has a beautiful glow. And I owe it all to natural skincare products from a brand called Kypris Beauty.
Their motto is, "Beauty with a soul, supported by science." The ingredients in each product are organic, wild-crafted and sustainably grown. But, they don't just throw an ingredient in because it sounds good. Each one has a specific, skin-perfecting purpose in each product. Kypris Founder Chase Polan has a team of experts that includes foragers, aromatherapists, ingredient brokers, a naturopathic physician, aestheticians and massage therapists to help her create a brand that she loves and wants to share with the world.
And more than just delivering results and rose petal-soft skin, the products are meant to give you a luxurious experience. They have an earthy scent, and oftentimes you can point out the exact ingredients listed on the label. They feel silky and glide over the skin, so you truly feel like it's a treat.
The reason I tried them at all was due to a meeting with Polan. What was supposed to be a quick coffee date, turned into a two hour meeting where she told me story after story of the creation of Kypris. One that stuck out was the story of prickly pear seed oil--a spicy, sweet smelling oil that intensely nourishes the skin.
"When we were first working on the formulations, I was having to purchase prickly pear seed from northern Africa. That's all well and good, until you're living in the Southwest and realize that prickly pear grows in epic abundance everywhere!" she says.
"So a few years ago I went looking for farmers, which it turns out is a laughable endeavor because it grows everywhere. I [found] a very committed woman whose company is steward to some of the most beautiful deserts I have ever seen. They wildcraft prickly pear there. And after being begged, emphatically encouraged and at times harassed about turning their prickly pear seed byproduct into oil, we are here. It has taken a few years, but to my knowledge, we are the only company that has prickly pear seed oil from the US."
Her company isn't only focused on the environment and sustainability, it goes deeper. Her whole beauty philosophy is something that we should all take to heart.
"Beauty is an experience and a birthright. We are all entitled to feel beautiful and should be wary of anything or anyone who seeks to usurp that natural state of bliss. For example, there is a popular obsession around 'anti-aging.' I can't think of a less worthy goal or use of our time. Aging is a privilege denied to far too many, so let's keep aging out of the beauty equation because aging isn't the problem or the question."
The real question, she says, is to ask, how can I love and care for myself better?
"I think when the term 'anti-aging' is used, what people mean is they want healthier, glowing, more even toned, smooth, elastic, supple skin. That we can work with!
After our fascinating conversation, I set out to try three products. First, Antioxidant Dew ($60), a lightweight moisturizer that contains three different forms of, you guessed it--antioxidants. The skin heroes that fight all those pesky free-radicals that damage our skin. Second, Beauty Elixir I 1,000 Roses ($225), a holistic moisturizing oil that's infused with the oils of exactly 1,000 roses. And last, Moonlight Catalyst ($70), a serum that mimics the effects of a retin-A product, like cell-turnover, without all the irritation that often comes with it.
Now, I've always wanted to believe in natural products because I do think what you put on your skin eventually ends up in your body. But until now, I hadn't found any organic beauty products that gave me visible results. (Actually, I once had a scary reaction to a natural body oil, but that's a different story.) So when I tried these products for the first time, I hoped for a lot, but didn't expect much.
Almost a week after I phased out my usual skincare products and routinely applied the new ones, I was amazed. All of the congestion and tiny bumps on my problem area, my chin, had gone away. Let me tell you, I hadn't seen my skin look that clear in a long, long time.
I'm sure you've noticed that the products aren't cheap and I have to disclose that I was gifted the first bottles I received. But as soon as I saw these results, a little panic settled in. How was I going to afford Kypris on a writer's salary? So I set up a budget to make it happen--these products are that good.
And I'm not the only one who has seen amazing results. Chase says countless customers claim they've seen dramatic improvements in skin hydration and renewal, with less inflammation. These products have even saved a wedding. No joke.  A woman told her that she had a stubborn blemish that was so bad she almost didn't walk down the aisle. But after using the products, like the Clearing Serum ($55), it was cleared up in time for the nuptials. "KYPRIS saves skin and marriages. After that, instead of boxes, we considered mini capes [around the bottles]."
A few months in, I'm still devoted to the products,  and still rave about them to anyone who will listen. In fact, I took them with me on a family trip. As it usually does, considering my career, the topic of conversation turned into my beauty recommendations and treatments for different family members. I've been so excited about these products that I dug through my suitcase, pulled them out and proceeded to go over each one. I explained what it does, how to use it and even a few stories that Chase shared with me along with the words that stuck most, "All of our branding is a reference to feminist art and movements."  It made me proud to support a woman-run business that's making an effort to make all of us look and feel better.