Add Apple Cider Vinegar to Your Beauty Routine Now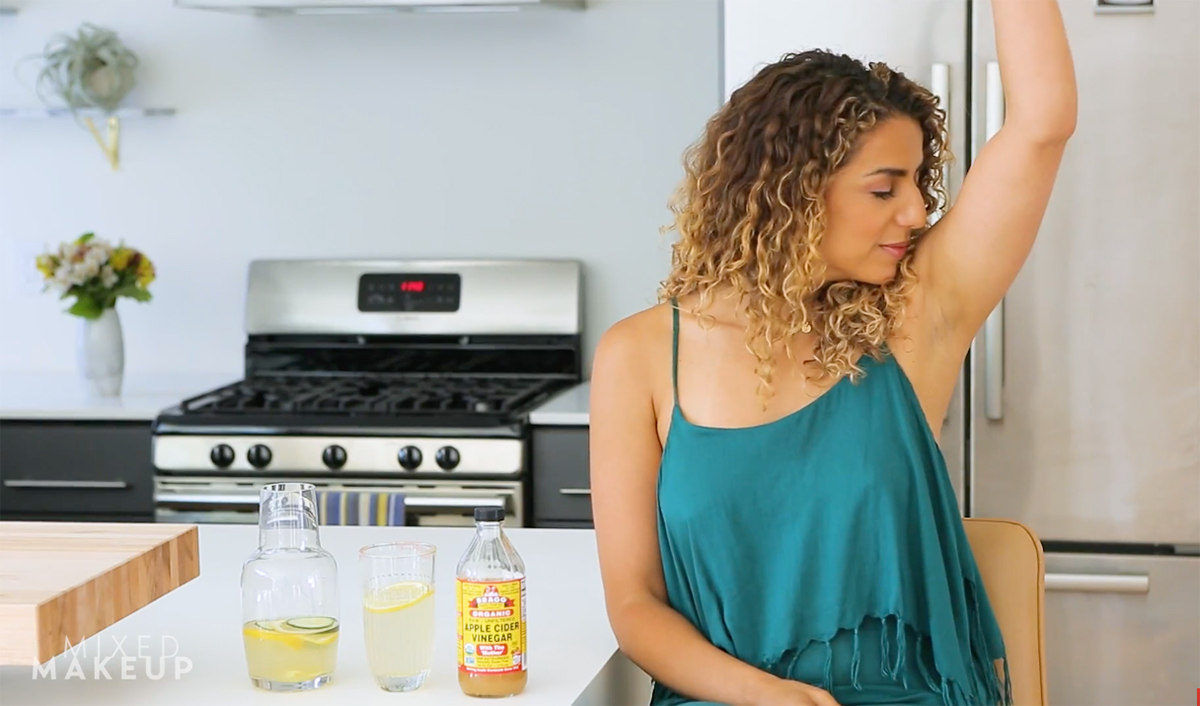 Apple cider vinegar has long been used as a wellness tonic, but did you know it's great for beauty too? It can be used as deodorant and it helps balance the ph of your skin. It can even help alleviate acne, too! In our latest Mixed Makeup Wellness episode of #UNICORNFUEL with Mary Shenouda, we explore four simple ways to incorporate apple cider vinegar into your beauty and wellness routine. A common grocery aisle find, a bottle of apple cider vinegar will only cost you about $3 to $4 — which goes quite a long way, considering its many benefits. As Reader's Digest recently notes, this affordable ingredient can do everything from clearing stuffy noses and banishing bad breath to whitening teeth and boosting energy.
Below, our resident Paleo Chef shares her favorite uses for the kitchen pantry staple. What are your favorite uses for apple cider vinegar? Share with us in the comments!