The Four Ingredients Every Healthy Smoothie Recipe Should Have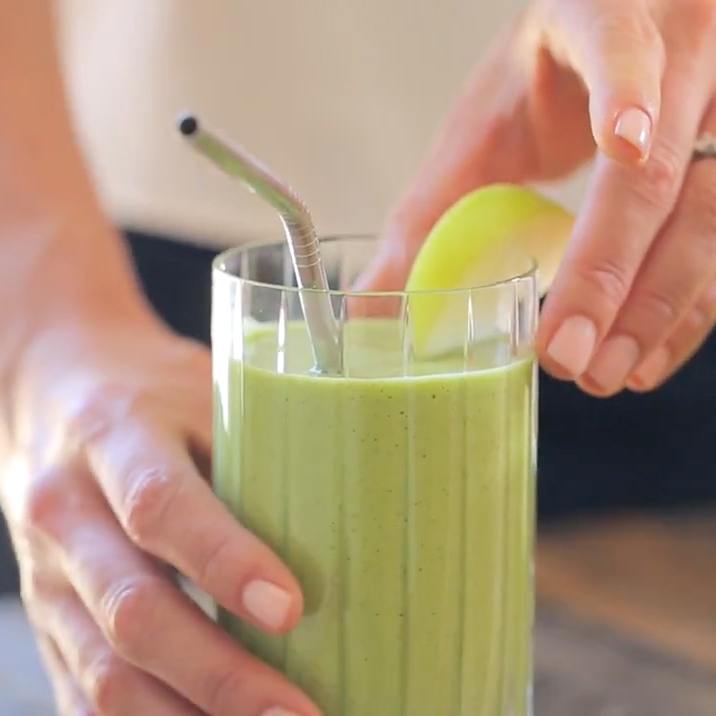 Making your morning smoothie seems pretty straightforward: blend some frozen fruits with your favorite greens, add a splash of almond milk, and voila, breakfast! However, whipping up a healthy and energy-packed concoction requires some key ingredients if you really want to start your day on the right note.
Enter holistic nutritionist Kelly LeVeque, who's sharing her secret to the perfect smoothie in our latest Mixed Makeup Wellness episode. Find out about her "Be Well Fab Four" ingredients that are a must for every healthy smoothie in the video below, then scroll down to put your new intel to use with Kelly's yummy Cherry Cacao smoothie recipe.
Kelly's Be Well Cherry Cacao Smoothie Recipe
Recipe:
·       1 serving vanilla protein powder
·       1 tbsp. almond butter
·       1 tbsp. medium chain triglycerides oil
·       1 tbsp. chia seeds
·       1/4 cup cherries (fresh or frozen)
·       Handful of spinach (not pictured here)
·       1 cup unsweetened nut milk
·       Cacao nibs
Directions:
1.     Place all ingredients in a high-speed blender and blend to desired consistency.  If you use fresh cherries, add a few ice cubes to cool. Top with Cacao nibs to taste.
For more of Kelly's delicious and healthy smoothie recipes, check out her website here, then subscribe to our wellness channel on YouTube here for more holistic food tips.