Our Top Cruelty-Free Beauty Products to Celebrate International Bunny Day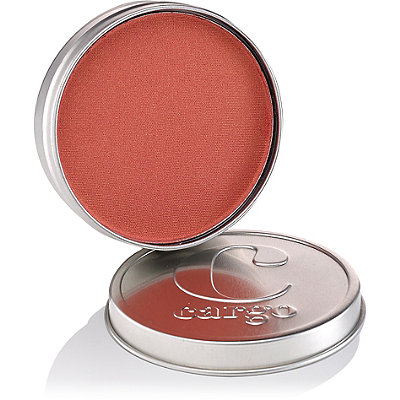 It seems like we're discovering a new hashtag holiday on Instagram every week (we'll take #nationaldonutday anytime), but this Saturday's International Rabbit Day is one that animal-loving beauty buffs can get behind. The "holiday" aims to raise awareness about cruelty against bunnies, so we've rounded up a few of our favorite cruelty-free beauty and skincare products in honor of our furry friends. From our founder's favorite pregnancy-friendly body serum to our holistic nutritionist pal Kelly Leveque's full skincare routine, read on below for our top bunny-friendly beauty products.
Susan Yara, Mixed Makeup Founder
Right now I have a couple of favorite cruelty-free products. First up, One Love Organics Gardenia + Tea Antioxidant Body Serum because it has been a lifesaver for my growing belly bump. I apply it immediately after the shower, it absorbs quickly, and leaves my skin feeling soft and supple. I'm crossing my fingers I won't get stretch marks if I continue to use it. Plus, it has such a pretty scent, I could bathe in it! 
Next up, Cargo Cosmetics Swimmables Water Resistant Blush in Los Cabos. It's gives a nice healthy glow to the cheeks with just a little touch of shimmer, and I don't have to worry about sweating it off since it's water resistant. If you were a fan of Nars Blush in Orgasm, then you'll love this blush even more!
Anna Fryxell, Mixed Makeup Writer/Producer
I love, love, love the It Cosmetics Your Skin But Better CC Cream! It contains SPF 50 which is really important to me because I'm so fair, plus its packed with other skincare ingredients like hyaluronic acid and antioxidants. So many of my friends have started using it because I talk about it so much.
Danielle Directo-Meston, Mixed Makeup Editorial Director
I do my best to only keep cruelty-free products in my makeup bag, and one of my absolute favorites is Kat Von D's Tattoo Liner in Trooper. A classic cat eye has been part of my makeup routine for as long as I can remember, and I love this liquid liner because 1) it's proudly PETA-approved and 2) it has a brush tip instead of a felt tip, which I've found tends to get worn out over time.
Kelly Leveque, Holistic Nutritionist
I give my skin a refresh in the morning with a gentle pH-balanced cleanser like Honest Beauty's Refreshing Clean Gel or Tata Harper Purifying Cleanser. I use Dr. Bronner's and a supra core cellulite bath mitt everyday. 
Then it's on to what is probably my best-kept secret when it comes to getting that dewy look: oiling. By adding a few drops back into my skin, it keeps my skin hydrated and looking radiant, and the thin veil of simple oils calm and help heal the skin. It works best when you massage oils into clean, exfoliated skin—my favorites are Eminence Organics Calendula Oil, Oak and Ashland Blue Nirvana, and African Botanicals Marula Oil. 
I am obsessed with Honest Beauty the Honest Everything Tinted Moisturizer is the foundation I have used that totally covers my skin without breakouts. Kjaer Weiss Cream Blush is awesome and a swipe of gluten-free mascara like Ecco Bella FlowerColor Natural Mascara and I am good to go! As the day goes on I make sure my skin is moist with honest magic balm. 
I never do anything too aggressive, but a couple of nights a week I will exfoliate with Goldfadden MD Doctor's Scrub Ruby Crystal Microderm Exfoliator and use a Vitamin C Serum by Skinceuticals to infuse antioxidants. 
Mary Shenouda, Paleo Chef
The majority of my skincare/beauty routine comes from my kitchen. Daily, I swab apple cider vinegar over a freshly rinsed face followed by running in coconut oil or olive oil. As needed (for uneven skin) I use black seed oil as spot treatment. My hair gel (for setting my curls) is made by boiling flaxseeds, straining out the seeds, and using neroli and sandalwood to scent it. 
As far as beauty products, I love Gabriela Cosmetics' Gluten-Free Mascara.
I'm also a big fan of wearing perfume daily, and Aesop's Marrakech Incense is one of two I've found that meshes well with my natural pheromones.
Find out how to add apple cider vinegar into your wellness routine: