Audrey Hepburn Would've Totally Loved These New Hydrogel Masks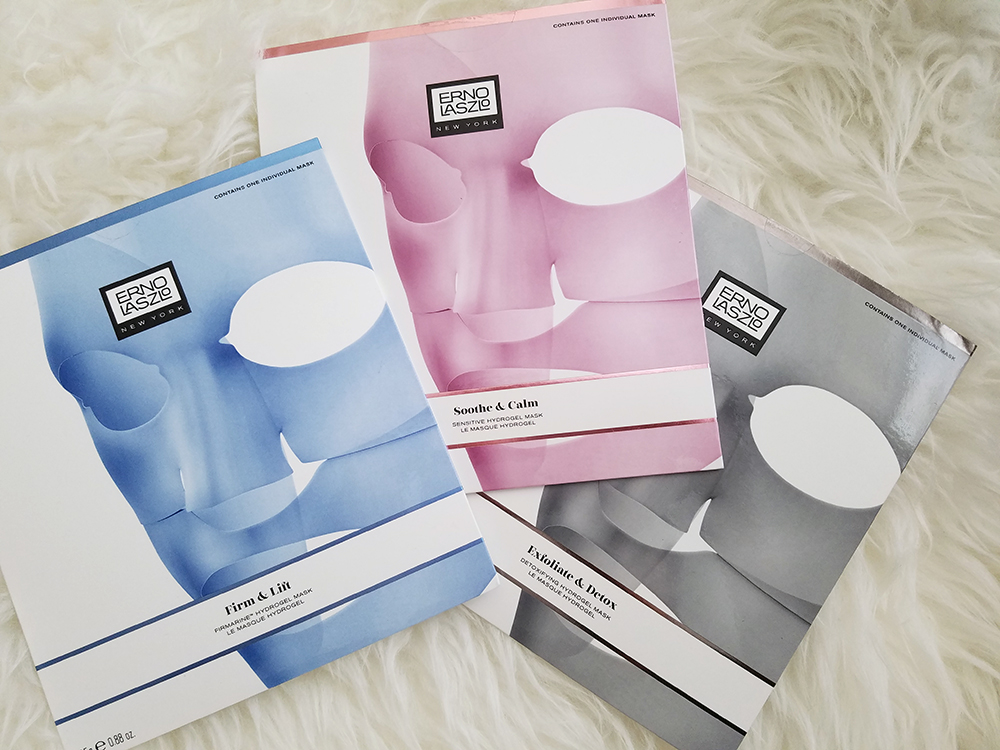 I've got a soft spot for Erno Laszlo, the 1927-founded skincare brand beloved by Hollywood icons like Audrey Hepburn and Marilyn Monroe. (True story: Hepburn once credited 50% of her beauty to its Hungarian founder.)
I discovered the company in my early 20s when an Erno Laszlo rep sold me on its luxurious double-cleanse ritual. As a college student, the high-end brand's legendary two-step washing technique seemed like quite the grown-up upgrade to my drugstore face wash. 
It was my first major beauty splurge and while my skincare routine has since changed, Erno Laszlo will always hold a place in my heart — which is just one of the reasons why I'm now adding its just-launched hydrogel sheet mask line into my thirty-something skincare arsenal.
The brand's new trio of masks offer something for everyone: made of two-piece gel sheets that make it easy to apply and contour to the face, each mask is formulated to address concerns like dryness, sensitive skin, and aging. Once applied, each mask is kept on for 15 to 20 minutes and delivers moisture without sliding down the face.
I tried all three masks, and although I spaced them each a week apart to give their benefits time to "settle in," the results were immediately noticeable. They also lived up to their no-slip claims: the masks stayed put during household chores and on snack-retrieving trips to the kitchen during a Hulu marathon. (If you do the latter, note that it'll require some very strategic eating.)
Scroll through the gallery above to read my experience with the masks, which are available for $16 or four for $60 at Erno Laszlo; you can also get the trio for $45 exclusively at Net-A-Porter.
What are your experiences with Erno Laszlo, and do you plan on trying the brand's new hydrogel masks? Let us know in the comments!