6 Red Hair Color Tips You Need to Know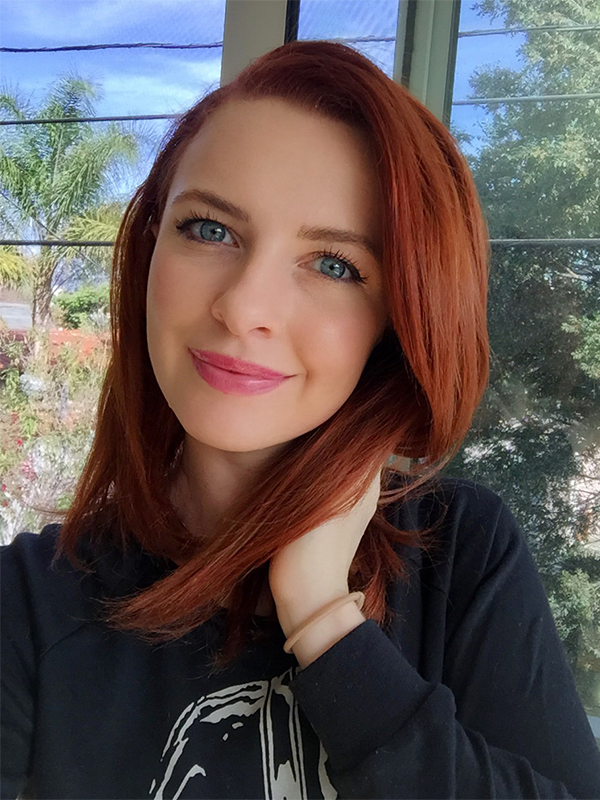 I'm a natural redhead, but sometimes I like to punch up the color a bit for fun. Over the years of doing this, I've come to realize that dyed red hair is a big commitment. It's hard to get the color just the way you want it and when you finally do, it fades super fast. That's why I met up with hair stylist Jam Leonard at Blossom Atelier in Santa Monica, CA to get her tips to make it last as long as possible.
#1. WASH IT LESS
It's pretty straight forward: the more you wash your hair, the faster it fades. I personally only wash my hair one or two times a week, mainly because I hate blow-drying it, but also to keep that hair color from going down the drain. Leonard also recommends you wait at least 48 hours after coloring it to wash it. This helps lock the color in so it lasts longer.
#2. USE A COLOR SHAMPOO
The shampoo you choose makes a big difference. While it's a good idea to use a sulfate-free shampoo that's specifically for color treated hair, you can take it a step further with a red or copper shampoo. I'm a huge fan of Joico Color Infuse Red Shampoo and Conditioner because it adds in a little color every time you wash. Also, Leonard says to stay away from any hair product that contains alcohol because that'll strip your hair color.
#3. KEEP YOUR HAIR HEALTHY
Healthy hair holds on to color better, says Leonard. So it's a good idea to get regular hair cuts and use hydrating hair masks at least once a week. The Shu Uemura Urban Moisture Hydro-Nourishing Deep Treatment is one of my favorites because it makes my hair feel soft and also protects it from environmental damage. If you're on a budget, Leonard says coconut oil is a great option. Just apply it all over your your hair, braid it in, and sleep with it in before you wash it out in the morning.
#4. WEAR A HAT
Always wear a hat or a scarf whenever you're in the sun. The sun makes your hair color fade faster and there's plenty of sun in Los Angeles. Leonard told me about how her hair color almost never faded when she lived in San Francisco and that all changed when she moved to Los Angeles.
#5. WEAR A HEAD SCARF TO SLEEP
We tend to sweat at night and the scarf keeps the color on your hair and not on your sheets. Plus, it also helps prevent tangles.
#6. GET A GLOSS
If you notice your red hair color is getting a little dull, visit the salon for a gloss. This will help punch up that color and add in some shine without having to go through the entire color process again. Also, it's a more wallet-friendly way to maintain your color.
Do you have any red hair color tips to add? Share them with us in the comments!