How To Find Your Signature Scent
I love switching up my beauty routine, but when it comes to perfume, I believe there's power in owning a signature scent.
It's a way to leave your mark —and that's because our sense of smell correlates with memory. I mean, why else would I have flashbacks to my youth every time I walk by a cologne-doused Abercrombie and Fitch store? (Every 2000's era hot guy wore Fierce and you know it.)
Let's take Cleopatra, for example, who applied an Egyptian oil behind her ears to seduce both Mark Antony and Julius Caesar. Then, of course, Marilyn Monroe, who slept in nothing but Chanel No. 5. To them, it was more than a fragrance—it was a secret weapon.
Finding that signature scent is easier said than done, but when you do, it's worth the wait. In fact, I spent years testing perfumes until I found my holy grail: Le Labo Another 13—a deliciously woody fragrance with notes of amber and jasmine. I love it so much that I order it in bulk. So, how do I know it's my signature scent? I feel more like myself when I wear it.
If you're looking for "the one," let this be your guide. Here are the tips to get you started:
Know Your Scent Categories
With so many choices, it's impossible to sample them all. Instead, study the scent categories, and narrow them down to focus on what you're drawn to naturally.
Bottom Note vs. Top Notes
It's important to remember that perfumes can be a mix of the above categories, so pay attention to the specific notes, which are usually on the bottle. The "top note" or "middle note" is the first impression, but mellows out once it hits your skin. The "base note" is the scent that takes center stage, even after the other notes have evaporated.
To go more in-depth, I reached out to Sherri Sebastian, a Los Angeles-based perfumer with her own fragrance and beauty line, Provision. Using one of her most popular scents, Las Flores, she explains the complexity of individual notes: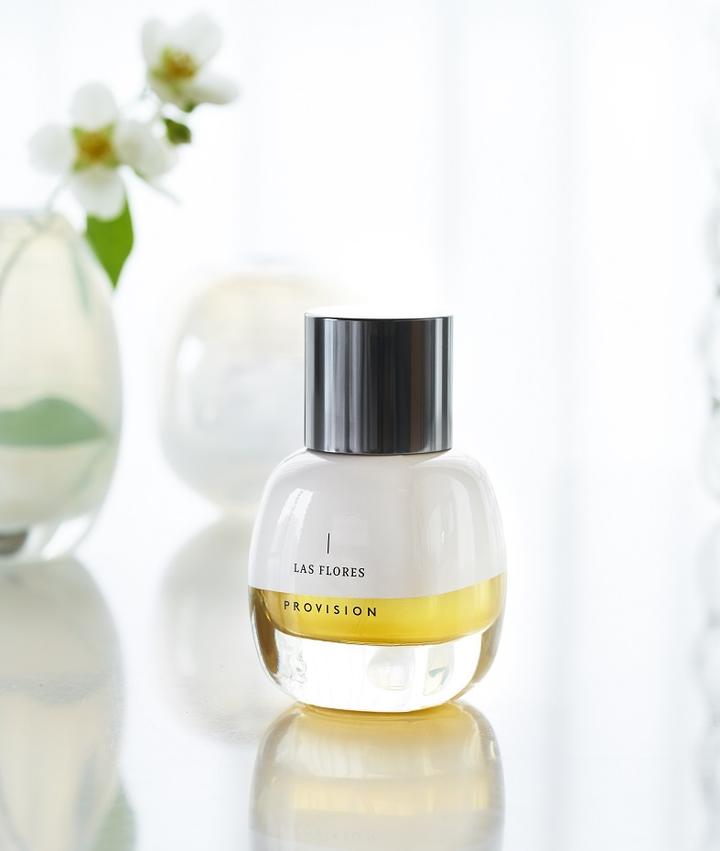 "When I created Las Flores I focused on orange flower absolute which could be considered a top or middle note. Because I wanted this note to have more staying power and read less floral, I infused the composition with 'invisible' layers of amber and dry woods, disrupting the traditional 'top note' giving it a more natural projection. The result is an expansive, 'non-floral floral' with layers that seamlessly blend together to create a bright, natural, and sensual experience, all at once."
Sounds magical, huh? To check out more of her scents, Sherri offers a discovery trio on her site that includes Las Flores + two more of her crafted scents:
Maitri: Madagascan Vetiver, Ginger Absolute, Mandarin Musk Accord, Oakmoss and Italian Bergamot
Resonance: Cork Absolute, Spanish Labdanum, Olibanum, Vanilla Absolute
SAMPLE SMART
Just because you love a scent on someone else doesn't mean it will smell the same on you. The way a perfume interacts on skin depends on our pheromones and body chemistry—that's what makes a signature scent so unique.
Spend a few days wearing one sample in a solid rotation. This helps gauge how the scent will mesh with the other products you use—like lotions, body wash, and laundry detergent. If you choose to shop online, the Sephora Perfume Travel Sampler ($25) is a budget-friendly and easy option.
SERIOUSLY, TAKE YOUR TIME
You guys, I treated the process like I was finding a husband; I sampled the options and never settled until I found "the one." And, you know what? I'm glad I did.
But, if you're more inclined to switch up your signature seasonally, I can't blame you for that. As for me, I think I've committed to Le Labo Another 13 for life.
What are YOUR thoughts on signature scent? Do you have one or do you prefer to switch it up by season? Comment below!