The FDA Approves Two New Fillers For Smoothing Out Smile Lines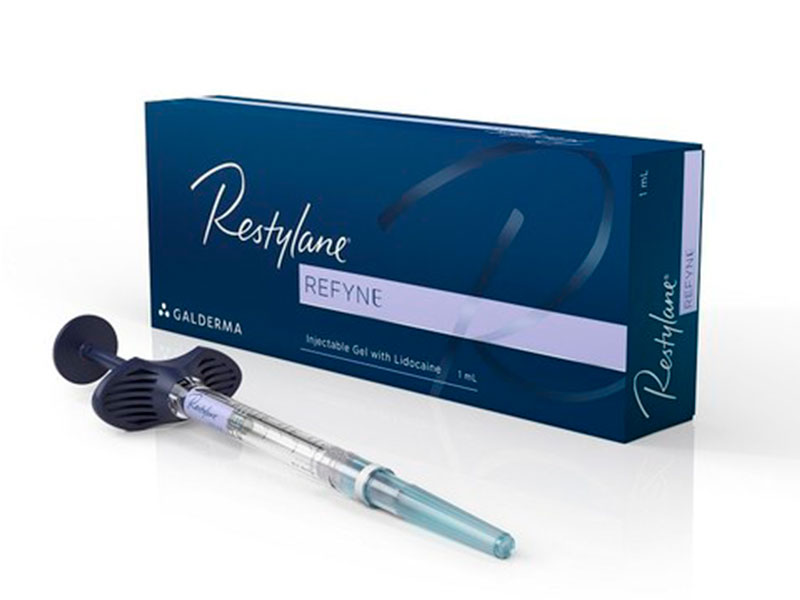 The FDA has approved two new hyaluronic acid fillers that smooth out fine lines while delivering natural-looking results. In a press release, Galderma announced the approval of Restylane Refyne and Restylane Defyne for treating laugh lines for up to 12 months in patients over the age of 21. What makes these two products effective is Galderma's XpresHAn technology, which allows the gel fillers to move naturally with facial expressions — thus avoiding that frozen, plastic look that's known to plague injection patients.
Already in European markets since 2010 under the name Emervel, Restylane Refyne offers "very flexible and [provides] subtle support," while Restylane Defyne is "designed to be less flexible and provide additional support." According to Galderma, the FDA based its approval on two double-blinded, randomized, active-controlled studies that found that nearly 80% of subjects found an absence of wrinkles six weeks after treatment.
The two fillers join a suite of Restylane products including Restylane Lyft (which treats wrinkles and adds volume and lift to the cheeks) and Restylane Silk (which results in plumper lips), to name a few.
Main image: Courtesy of Galderma